Michigan State Basketball: Good, great, bad, and ugly from win over Butler
Was there even any ugly from this win?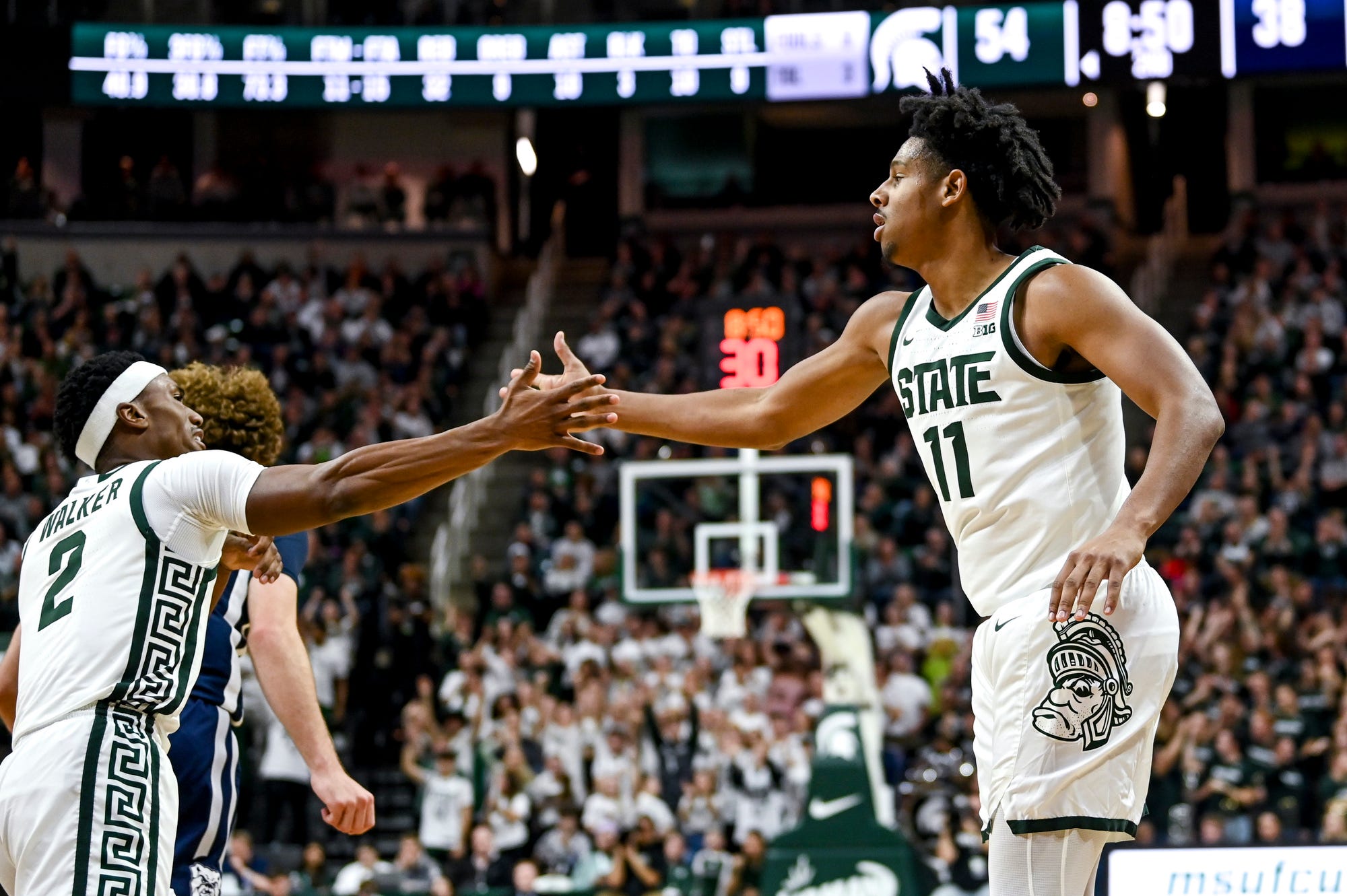 Michigan State basketball looked better than they have all season in their win against Butler. Here's the good, great, bad, and ugly.
It hasn't been pretty this season thus far for Michigan State basketball. The defense has been decent, but offensively, it has been nothing short of disappointing. As each week has passed, however, the Spartans seem to be finding their footing. That continued on Friday night, as Michigan State beat Butler 74-54. Despite a few different scoring droughts, MSU was in control for almost the entire game and looked better than they have all season. They finished with a 20-point win against former Spartan Pierre Brooks II.
So, here is the good, great, bad, and ugly from Michigan State's Gavitt Tipoff Games win over the Butler Bulldogs.
Good: Interior play (and starting lineup)
I think almost every Spartan fan audibly rejoiced when Carson Cooper was announced to be in the starting lineup. Mady Sissoko was simply not getting the job done down low. For years, Spartans have been asking for Tom Izzo to make a move at the center position, and Cooper finally seemed to force his hand. The 6-foot-11 center got his first career start against Butler on Friday and looked good doing so.
Now, Cooper was not perfect. He finished the night with only three points, so, offensively, there was much left to be desired. But with that being said, Carson had a very promising game in all other aspects. Cooper's final stat line was 11 rebounds, 1 steal and two blocks. His defensive presence was clear to anyone watching and absolutely deserves to get the start down low for Michigan State moving forward. If he can focus on post moves down in the paint, and getting to the line more often, the Spartans may have a legit Big Ten center on their hands.