Michigan State basketball: Evaluating odds for Big Ten, NCAA tournaments
Should you bet on MSU to make a Final Four run?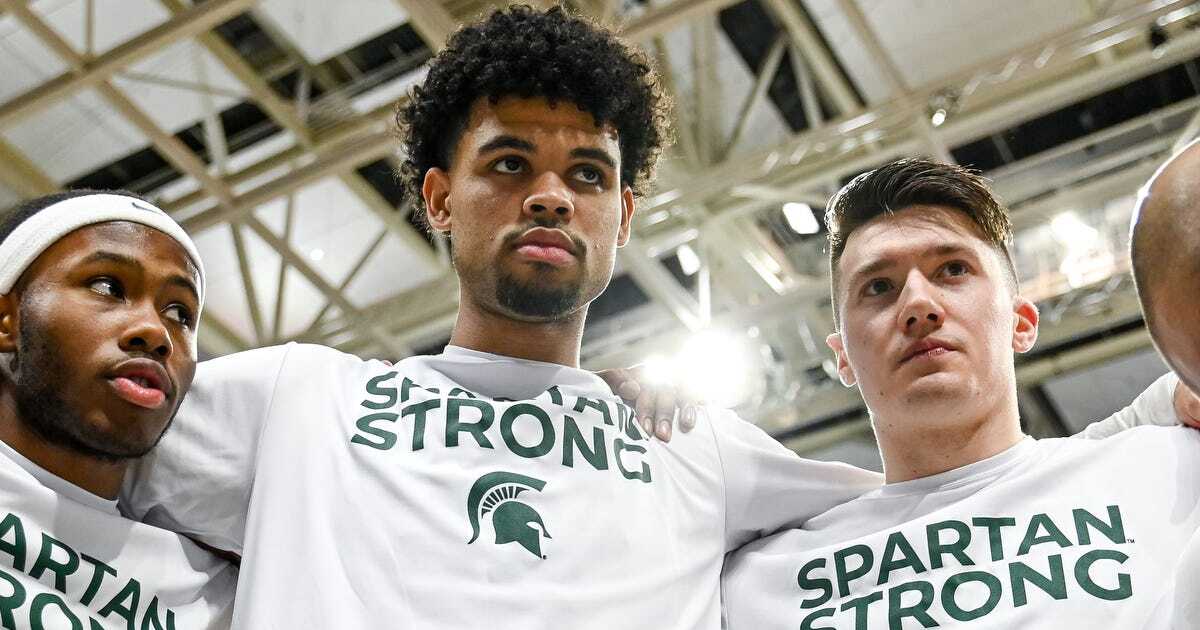 The odds for Michigan State basketball to win Big Ten and national titles aren't great but let's dive into them.
Michigan State basketball is set to begin postseason play on Friday, March 10.
Let's check the odds on Michigan State's futures to see if there is any value in a potential March run for the Spartans. As always, shop around at different sports books for the best prices as these odds can vary.
Big Ten Tournament champions: +650
The Spartans currently sit around 6-to-1 (depending on the book) to win the Big Ten Tournament in Chicago this upcoming weekend. The only teams with shorter odds are Purdue and Indiana.
As the 4-seed, Michigan State's most likely path based on seeding would include wins over Iowa, Purdue, and Northwestern. While it's completely in the realm of possibility that Michigan State wins this tournament, this price point shouldn't warrant any action.
For starters, this MSU team isn't quite built to win three games in three days. They rely on a lot of minutes from their starters and play a smaller rotation. Furthermore, it's possible that Michigan State won't be favored in any of the games mentioned above. Iowa was a 5.5-point favorite in Iowa City while MSU was a 2.5-point favorite in East Lansing. This would suggest that Iowa would be a small favorite on a neutral court.
The Spartans would certainly be underdogs against Purdue. And when you consider how dominant Zach Edey has been in both matchups, it doesn't seem like MSU has any answers for him or the Boilermakers. As for Northwestern (or Indiana), I'd expect those to be tight spreads as all three teams share similar statistical profiles.
So for Michigan State to win three days in a row as underdogs, we'll need a much better price than 6-to-1.
To make the Final Four: +1800
There are odds available for Michigan State to make the Final Four even without knowing what the bracket will look like. MSU will avoid playing in the First Four, so a bet on the Spartans to win four games in a row against tournament-quality teams pays 18-to-1. Given the way MSU has played recently, combined with Tom Izzo's success in getting to the Final Four, I think the price is decent, but still not juicy enough.
Michigan State should be favored in their first-round matchup. But beyond that, barring some major upsets, you're still probably asking them to win three games in a row as underdogs. But I wouldn't recommend betting it for an entirely different reason.
Without a bracket in hand, there's no point in betting on this right now. Getting to the Final Four only requires winning your region. We have no idea what MSU's region will look like. We have no idea which teams we need to worry about and which teams we can completely ignore regarding this bet. For example, I think a team like Texas is very problematic for Michigan State. But if Texas isn't in MSU's region, it's not a concern regarding the Final Four.
Furthermore, in MSU's case, it looks like they could be seeded anywhere as low as a seven to as high as a five. That variance is notable when trying to project when MSU may have to beat its toughest opponent. Combined with the draw, that seed could lead to better odds once the bracket is released. It could also lead to worse ones. We just don't know.
To me, it shouldn't be bet because we're only concerned with beating a quarter of the field. Without knowing which teams make up that group, there's no reason to bet it now.
National champions: +9000
These odds vary by book, but there is a 90-to-1 out there for Michigan State to win the national championship. That's too high. As mentioned above MSU's seed possibilities vary, but the most likely outcome is probably a No. 6 seed. They carry the same odds as teams on the No. 8 and No. 9 seed lines such as Maryland, Auburn, Iowa, and West Virginia.
Michigan State is playing its best basketball of the season right now. They are still being priced as the team that we saw in January.
I think there's value on the Spartans as a national title future for a couple of reasons.
No. 1, their variance as a 3-point shooting team. It's the great equalizer in basketball. Threes are worth more than twos. Michigan State has four shooters shooting above 40 percent from deep. They can catch fire and shoot their way past anyone.
Second, their guard play. It's cliche, but that doesn't mean it's not true. Great guards are vital in March. Michigan State has two with Tyson Walker and A.J. Hoggard.
Third, their free throw shooting. You may be surprised to hear that Michigan State basketball finished the season as the best free throw shooting team in the Big Ten. This is crucial for closing out games and finding points when your shots aren't falling.
Lastly, it's Tom Izzo. And it's March. 90-to-1 odds on an Izzo team in March that is ascending is enough to pique my interest. Yes, this team still has plenty of warts. Their defense has slipped. They don't have tremendous NBA-type talent. They've struggled to protect leads and close games. But again, it's 90-to-1.
You may be asking how I can recommend a play on a national title but not a Final Four. The difference is winning six games versus four. Those two extra games open up the possibility of playing just about anybody in the field. And we know (largely) who will be in the field. Yes, MSU could potentially have to beat three No. 1 seeds to cut down the nets. They could also face zero. Needing to win six games eliminates the necessity to project because any number of combinations is possible from an outcome standpoint.
But that's where the price comes into play. At 90-to-1, in a year where there is no dominant team, I think the Spartans are worth a flier. As always, bet responsibly.